This year on Go Skateboarding Day we teamed up with the crew from Ambig to do a BBQ and best trick contest at Santana Park across from our shop in Corona,CA. The turn out was awesome, and we had some great prizes to giveaway, 1st place got $500 cash and a bag of Ambig gear, 2nd a free pair of Nike SB kicks from Defy Boardshop and a Bag of Ambig gear, and 3rd place got a free Defy deck and a bag of Ambig gear. Check out the highlights from the contest above thanks to Glenn at Pacmann Productions. Big thanks to Sonny, Brad, and the whole crew at Ambig for helping us out with this event!
Defy Boardshop stocks only the best brands in skateboarding. Come by the shop or go to our website http://www.defyboardshop.com. to fill all your skate hard goods, footwear and apparel needs.
Chris Gonzales-1st place
Franky Villani- 2nd place
Chris Holt-3rd place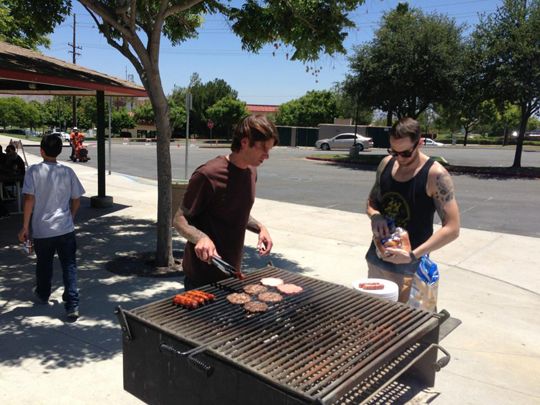 Sonny and Brad from Ambig working the grill.